www.hekimsut.com
Hekim Süt Endüstrisi Gıda ve Yapı San. Tic. A.Ş.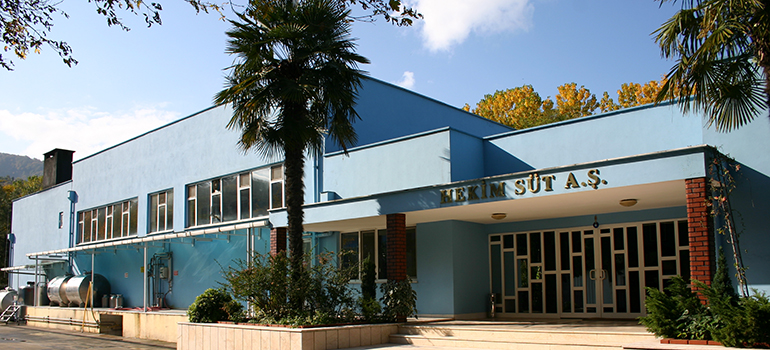 Hekim Süt Endüstrisi Gıda ve Yapı Sanayi Ticaret A.S., an affiliated company of Hekim Holding, was established in 1999 and it is an important corporation which has brand value in the Black Sea region, especially in Giresun.
Hekim Süt A.S. is always beside the consumer with its expert staff in the production plant which is established on 13.500 m2, its professional approach making innovation a principal, its machine line making a difference with technology and premium product range in the field of Diary Products.
Hekim Milk, working keenly to increase the level of income in Giresun and Black Sea region, believes economic development can be achieved with the continuous development of the sector, increase in the employment and support of sustainable business models.
Hekim Milk brings flavor to your table.