https://www.ozgeyapi.com
Özge Yapı San. ve Tic. A.Ş.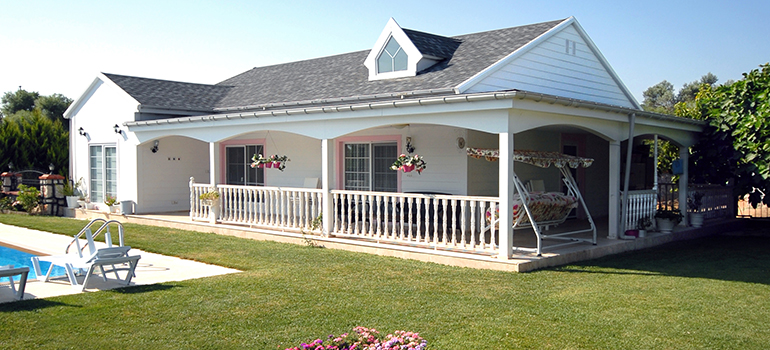 Özge Yapı Sanayi ve Ticaret A.S., an affiliated company of Hekim Holding, was founded in 1992 and became a leading company in its sector with the domestic and overseas projects it carried out and adopted customer orientation with prefabricated buildings, precast house-residence, steel house-residence prefabricated building product groups.
Özge Yapı A.S. is increasing the level of success with quality-oriented activities and consistent growth perception in every stage of the production. It supports its development with its quality structure and significant projects it has handled. Its reference of growth has always been R&D and P&D studies and the trust it has provided to the customer with investments to the technology and quality and innovative service mentality.
Another specification of Özge Yapı which differentiates it from the other companies in its sector is it has created its strong corporate structure and brand image with 100% own capital, without using any foreign capital.
Özge Yapı A.S. has participated in significant projects overseas as well as being a part of successfyl projects in Turkey and has proved its brand value globally.
Özge Yapı A.S., one of the leading companies in its field following every development and innovation in the sector, continues its work to develop its production system and to offer a better quality product and service to its customers.
Product Groups
Ready Housing
Villas
Holiday Village Buildings
Bungalow
Steel Homes
Ready Structures
Prefabricated Buildings
Site Buildings
Containers
Cabins
Steel Warehouse and Hangars
Capacity
Prefabricated Buildings: 60.000 m²/month
Container: 2.100 pcs/month
Steel Construction Buildings: 50.000 m²/month