23rd Ömer Hekim Circumcision Feast starts in Piraziz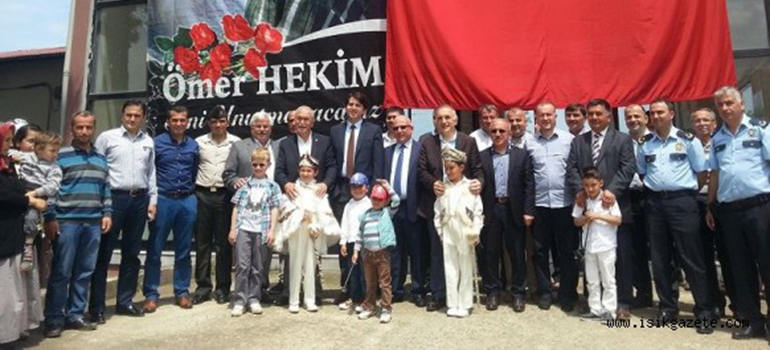 23rd Ömer Hekim Circumcision Feast has started in Piraziz county of Giresun.
Hamit Genç, the Governor of Piraziz, who made a speech in the ceremony organized in the the garden of the District Family Health Center, has tahanked the businessman Öner Hekim..
Mr Genç mentioned that more than 2000 children have been circumcised until today in the events organized in commemoration of Ömer Hekim, the late son of Öner Hekim, said that " "Our children will makea stride into menhood af from today starting with this event. I would like to thank Esteemed Öner Hekim, who don't deny supports to our county with his social projects he implemented, both for his artifacts and for his supports.As long as we have such philanthropists, more services will be provided both to our county and to our country."
A month-long event aims to circumcise 150 children.