Book Donation Campaign attracts great attention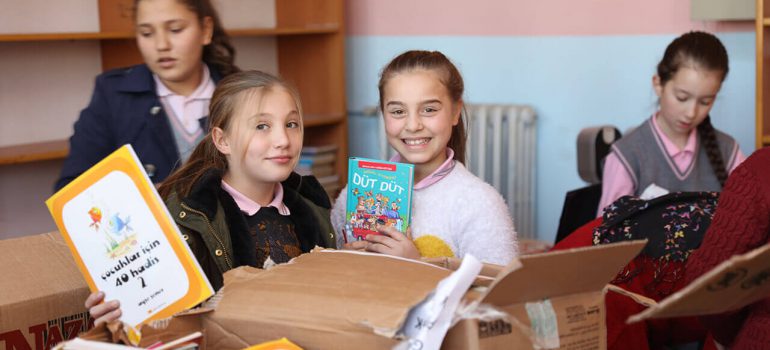 Hekim Holding's "Donate a book so let it guide the young brains, and let it become happiness and future" campaign attracted great attention.
The Book Donation Campaign which was held by Hekim Holding, between the dates of November 20 and November 1, 2017, which included the teacher's day (November 24) and week has attracted intense attention.
A total of 894 books were collected from all the places of Hekim Holding and and the collected books were delivered to the library of Yukarı Çalıca Primary and Secondary School in Sakarya – Hendek. The books whch have taken places on empty shelves of the library are waiting to meet their new readers. Each book means thousands of shared dreams, means hope , guide and light of young minds. We believe that our books will contribute to students' gaining the awareness of reading. on this occasion, we thank everyone who supported our campaign for their sensitivity.