Expectation of growth between %7 and %11 in the Construction Sector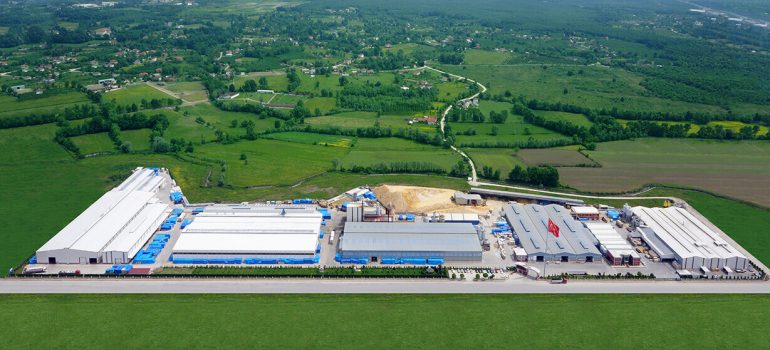 Hekim Yapı A.Ş. Deputy General Coordinator, Özge Hekim: "The construction sector is showing an increasing trend. It was envisaged that this momentum will increase and the sector will grow /-11% assuming that the uncertainties in the neighboring countries will come to an end in the upcoming period.
– Can you give information about the size of the sector? How many companies are operating in the sector? What are your predictions about the future of the sector?
The construction sector is constantly evolving with current practices and new circulars and shows an increasing trend with investments in public construction, especially in urban transformation. In the next period; it is expected that this momentum will increase considering that the uncertainties in the neighboring countries will come to an end in the upcoming period; and the sector will grow at a minimum 7-11%.
– How many years has Hekim Yapı been active in the sector?
Hekim Yapı A.Ş. is an affiliate of Hekim Holding; which operates 8 companies and 8 enterprises and possess 170,000 m2 production area, 17,000 m2 readymade building promotion area, more than 1000 employees, exports to nearly 120 countries in 6 continents, more than 100 dealers inland and abroad, and more than 42,000 references; and is a company which produces insulating materials to construction sector in connection wirh Hekim Holding.
Hekim Yapı AS started the foundation of its first production plant in 2001, and in May 2004 it started to produce HEKIMBOARD with full capacity.
– What is your production amount, your export amount?
If we look at where we are as of the year 2016, we are the fibercement board producer having the highest production capacity in Turkey and the neihboring geography; and we are aware of our place in the sector and duties, as a company possessing the production line of sandwich panels with different features in our country.
Hekim Yapı A.Ş.'s intrgrated production facilities, has an annual production capacity of 125.000 m³ HEKIMBOARD branded Fibercement natural cement boards, 4.000.000 m² HEKIMPANEL branded polyurethane, eps and rockwool sandwich panels, 500.000 m³ HEKİMPOR branded EPS insulation and injection products, and 300.000 pcs. of HEKİMPAN, EPS Hekimboard readymade Wall sandwich panels, and injection molding products.In addition, our company, Hekim Madencilik which annually produces 150.000 tons of quartz that is the raw material for fibercement boards, extracts the quartz from the ground and and processes.
– How many countries do you invest in, consumer preferences…
We continue to work rapidly to create a large global market in all products. We are participating in building fairs organized in the countries such as France, Kuwait, Iran and Azerbaijan. As a result of the studies, exports are regularly made to 48 countries including USA and France. Our products are preferred in the first place in industrial construction projects especially in Romania, Turkmenistan and Azerbaijan.
– Do you have any new investment plan/plans?
First of all we, as a company, are never coming to a stop. We are seriously taking every request we receive into consideration and showing new actions accordingly. In this sense, we are planning to evaluate some studies related to the production of Stone Wool in 2017 or 2018 in line with the demands made to us. Regionally, our Fibercement production continues at the highest capacity at the three separate factories in the Hendek region. We are the largest producer in the region, with an annual average of 125 thousand cubic meters. Our capacity increases will continue in all products and varieties in general.
We are constantly introducing new products and new investments in our short term, medium term and long term plans. We act in a consciousness and consciousness that this country and the people of this country deserve the best..
We would like to underline that we will continue our productive efforts in the sector in which we are presenting the most accurate materials, the ultimate technology products and the highest quality service for our country and our state..