Hebo Yapı A.Ş. at the 27th Ankara Construction Fair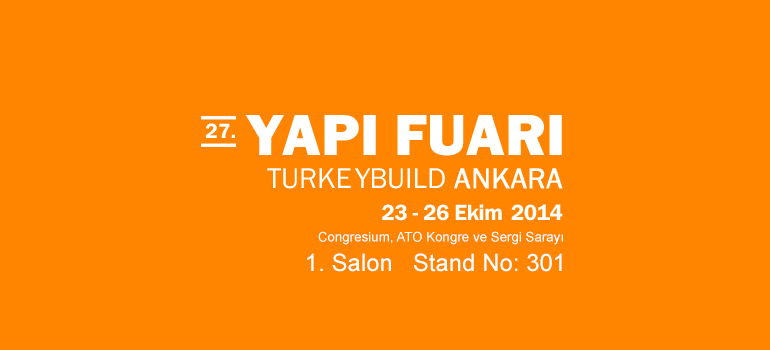 Hebo Yapı A.Ş. 27. Ankara Yapı Fuarı'nda kalite ve estetiğin uyumu ile modern şehir planlamasına uygun endüstriyel yaşam alanları sunuyor.
New products launched by HEBO YAPI to the sector are waiting for their visitors.HEBO YAPI ranked among the pioneers in the sector with its R & D investments, offers industrial living spaces compatible with the contemporary city planning with the harmonization of quality and aesthetics, in 27.th Ankara Construction Fair.
The Construction fair which is the greatest sectoral rendezvous of the turkish construction sector and the region will be held in "the ATO Congresium international convention and exhibition center" between October 23 and 26. In the fair which congregates all the partners in the fields of building, construction materials and technologies, of the sector, HEBO YAPI will present its innovative products to the taste of sectoral professionals at the stand no. 301 in the Hall 1.
Hebo Yapı A.Ş., among its broad product range, offers prefabricated buildings and dwellings for construction sites, multipurpose living containers, security cabins, sales cabins, portable shower and toilet combo, changing cabins, dormitories, dining halls, office buildings, storehouses and site buildings, and product alternatives compatible with the modern urban texture.
It introduces the living spaces at desired sizes, with the features tat they can be delivered as one piece or, where required , as demounted form, to the sector professionals.
Hebo Yapı A.Ş. manufactures its products by combining environmental friendly raw materials with its technology and by blending with the requirements of today's urbanism. With such features, it offers multifunctional solutions even in small spaces, while providing solution-oriented services and products with exterior siding for their facades.