Hebo Yapı A.Ş. Industrial Living Spaces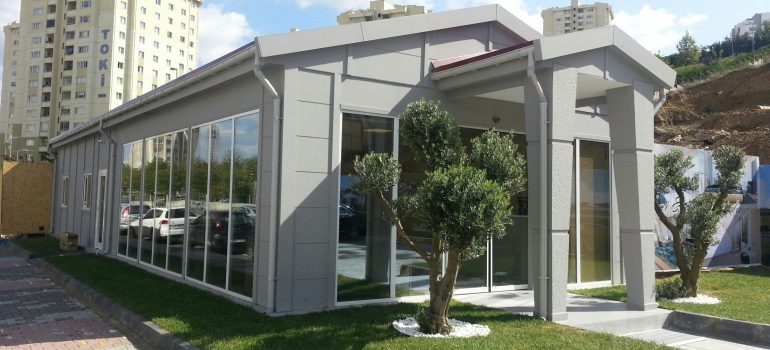 Hebo Yapı offers industrial living spaces suitable for modern city planning with the harmony of quality and aesthetics.
One of the Hekim Holding companies, Hebo Yapı A.Ş, manufactures multipurpose accomodation containers where quality and aesthetics is combined, which satisfy the dwelling needs of humans, have many privileged initiations, and its distinguished product range, in the forms compatible with the urban planning.
Hebo Yapı A.Ş. in the directon of its expertise in the fields of R&D and P&D, manufactures accomodation spaces and urban furnitures as required by the organizations and with the qualifications appropriate for the requirements. In addition to that, it creates the diffenece in its sector by facilitating the life with multipurpose accomodation containers, security cabins, sales cabins, portable shower and toilet combo, changing cabins, and its butique buildings.
The new urbanism take aims at the satisfaction of contemporary requirements and the use of products in a manner that will contribute to the development of the city.
It attracts attention with accomodation spaces at the required dimensions, as monoblock for transportation conveniences and, when required, with the feature to be as disassembled.
Hebo Yapı A.Ş., unearths its products by combining environment-friendly raw materials with its technology, and blending with the requirements of today's urbanism. With such features, while it offers multifunctional soltutions even for small spaces, and it provides solution-oriented services and products with the exterior siding for the external appearances.