Hekim Holding organizes painting contest for children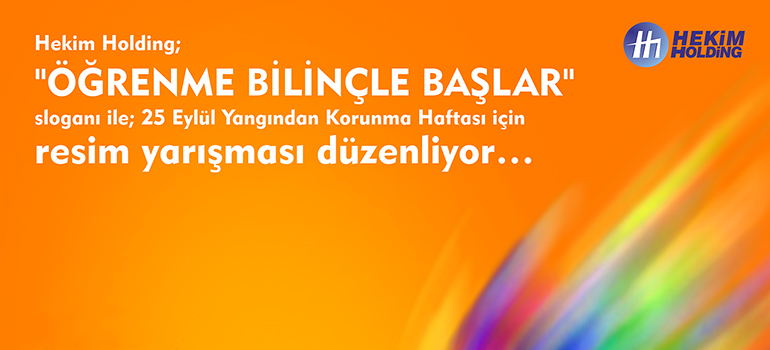 Hekim Holding, With a slogan of "learning starts out with awareness", organizes painting competition for the children of its more than 1000 employees with regard to Fire Door Safety Week starting on 25th of September.
About the competition:
The subject of the contest: Fire Theme.
Painting paper size should be 297 mm x 420 mm (A3 paper).
They can work freely about such application techniques as charcoal drawing, watercolor, pastel paint, oil painting etc.
Name/Family name/age of the competitor, and name/surname, company,department and contact information of the employee parents, must be written on the back of the artifact.
The works were delivered by hand at Hekim Holding Corporate Communication Department.
the competitors ranked among the top three will be awarded according to age category as a result of the evaluation to be made by the jury members.
AWARDS
2-6 age group:

1. Bicycle
2. Instrument
3. Educational Game Set
7-15 age group:

1. Tablet
2. Bicycle
3. Instrument
Information
The names and pictures of the winners will be published on Hekim Holding web pages.
The period of participation in the competition is between 20-08.2014 and 11.09.2014..