Hekim Holding Received the Respect to Human Award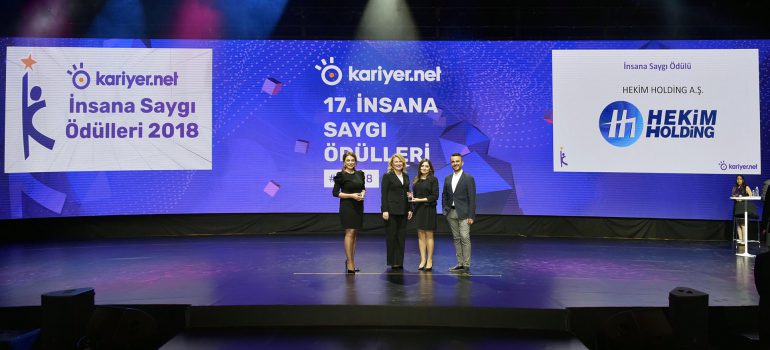 The Hekim Holding Human Resources team has been awarded the Respect to Human Award; and this award is given to the companies that successfully fulfilled the criteria for responding candidate applications.
Respect to human awards, are given across Turkey to the companies , which specifically responses to the applications of candidates in the shortest time, and generates the most employment, and receives the most applications. Within the scope of the Respect to Human awards Hekim Holding, which receives more than 30,000 applications annually and employs approximately 200 people per year, took the award by specifically responding within one day for 100% of the candidates.
Through 8 companies and 8 enterprises and 191,000 m2 production area, readymade building promotion area, almost 1000 employees, exports to more than 120 countries in 6 continents, more than 100 dealers inland and abroad, and more than 50,000 references, Hekim Holding carries on its activities and services on one hand, and it continues to make contributions to employment and national economy on the other hand.