Hekim Yapı A.Ş. at the 27th Ankara Construction Fair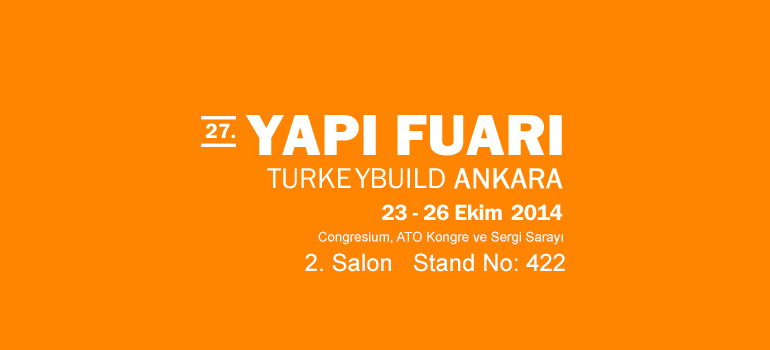 HEKİM YAPI, brings together its broad product range taking place in the in the construction materials industry area with the sector professionals.…
All professionals in the construction sector are coming together in the 27.th Ankara Construction Fair between October 23 and 24 2014. The product HEKİM YAPI has launched to the sector are waiting for their visitors.HEKİMYAPI ranked among the pioneers of the facade siding with R & D investments, started out as the first autoclaved fibercement manufacturer in Turkey, in addition to the fibercement products that are manufactured under HEKİMBOARD brand, rapidly keeps ascending along with sandwich panels under HEKİMPANEL brand having EPS and rock wool fillers, EPS insulation and packing products under HEKİMPOR brand, its new product under HEKİMPAN brand, prefabricated wall structural panels.
The Construction fair which is the greatest sectoral rendezvous of the Turkish construction sector and the region will be held in "the ATO Congresium international convention and exhibition center" between October 23 and 26. In the fair which congregates all the partners in the fields of building, construction materials and technologies, of the sector, HEKİM YAPI will present its innovative products to the taste of sectoral professionals at the stand numbered 422 in the Hall 2.
HEKİM YAPI, which has become, as from its foundation, popular in the insulation sector and put great emphasis on technology and R&D investments, brought together its broad product range taking place in the construction materials industry with the sector professionals.