Our 4 Of Our Companies are Listed in the Top 1.000 Exporter Companies by İDDMİB in 2018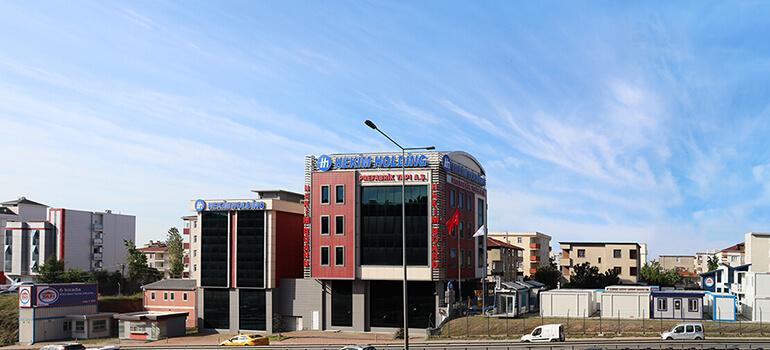 Hekim Holding A.Ş. achieved a significant success by making to the "Top 1.000 Exporter Companies of 2018" with the exporting performances of its 4 group companies in 2018, selected among the members of Istanbul Iron and Non-Iron Metals Union (İstanbul Demir ve Demir Dışı Metaller Birliği – İDDMİB).
İDDMİB announced the list of top 1.000 companies with the highest export rates in 2018. Export success of Hekim Holding companies has been revealed once more with inclusion of Hekim Holding companies; Prefabrik Yapı A.Ş., Özge Yapı A.Ş., Hebo Yapı A.Ş. and Piraziz Dış Ticaret A.Ş. in this list.
Prefabrik Yapı A.Ş., one of the exceptional companies around the world in prefabricated structure production with its production facilities installed on 25.000 m² area and prefabricated structure demo facilities installed on 6.000 m² area as well as its export to nearly 130 countries in 6 continents, took 183rd place on the list.
Hebo Yapı A.Ş. which manufactures living spaces, city furniture, modular cabins having qualities that meet the needs by drawing on its R&D and P&D expertise, took 268th place on the list.
Piraziz Dış Ticaret A.Ş., running diverse projects with its expert staff, offering turn-key solutions which integrate engineering, production, electric and mechanical systems in line with the needs, took 368th place on the list.
Özge Yapı A.Ş. which adopts customer-driven approach with its prefabricated structures, prefabricated houses-housing units, prefabricated product groups, and proven its brand value on global platform with local and foreign country projects, took the 435th place on the list, and Hekim holding has once more demonstrated its superior export performance.
Hekim Holding continues to grow rapidly and consistently with its 8 companies, 8 businesses, 191 thousand square meter production and prefabricated structure demo area, nearly 1.000 employees, export to nearly 150 countries in 6 continents, more than 100 dealers in and out of the country and more than 50 thousand references.
Foreseeing the needs of future and directing the operations accordingly with its sustainable growth strategy, Hekim Holding will continue to leverage export volumes and support the country's economy in the present and future.