Özge Yapı A.Ş. tekes its place in Turkeybuild İzmir.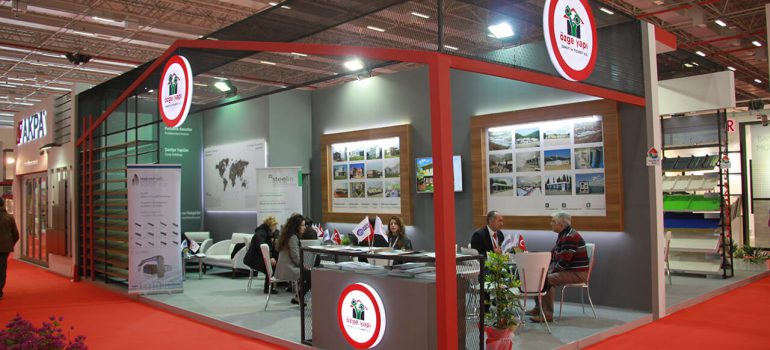 The construction fair-Turkeybuild İzmir the 22nd of which will be organized this year, which is the greatest rendezvous of Turkish construction sector and the region has opened its doors to its visitors on November 3 and 6, 2016.
Özge Yapı A.Ş., of Hekim Holding companies, which hit the road with a slogan of "4 season peace, life long trust", has presented to the taste of visitors, the housings that are at desired location from east to west, from north to south, as per desired project, with desired properties from modern artchitecture to classical architecture.
Özge Yapı A.Ş. has changed the building culture and thereby the appearance of prefabricated housings; it resahpes the prefabricated products both weldless connection technology aand fibercemet facade claddings, and butique housing project.
Özge Yapı A.Ş., with its deep-rooted history of 25 years, has constructed up to today, many types of buildings as prefabricated or steel structure, in homeland and abroad, as well as housings; and has completed succesfull projects for both private and public sector.With the consciousness of the brand responsibility, Özge Yapı A.Ş., which provides services at different ranges from educational structures such as schools, kindergartens, dormitories, to the health facilities such as hospital, infirmary and outpatient clinic and from tourism buildings such as hotels, bungalows, holiday villages to village and municipality buildings, keeps on leading and investing in the prefabricated sector
Özge Yapı A.Ş., which increased the market share in the Europe in the year 2016, keeps on exporting containers to every remote corner of the continent from France, Germany and Belgium, to Switzerland.
Özge Yapı A.Ş., which is the pioneer of changes, improvement, technology and innovation, makes exports to more than 80 countries in 6 continents, continuously develops its product range, is aware of its place and responsibility in the sector and will maintain its successes in 2017 too, with new investments and projects.