Package Homes Delivered in One Day
Ready-Made Houses Delivered In One Day And Providing Moving Possibility
Reinforced concrete and steel constructions are building design types that are mainly used all over the world. As a rising trend against the, ready-made house models are confronted to use. These container house type models can be used in all kinds of areas where there is no zoning permit or the ground is not suitable. Hekim Holding Hazır Yapı Group is the leading company of Turkey on ready houses.
The Package house produced with the assurance of Hekim Holding Hazır Yapı Grubu are make prepared at the factory with all details. Thereafter, it is brought to the site in question and placed. In other words, when you buy any ready-made house , turnkey delivery is made in one day and the house can be used immediately. The only advantage provided by ready-made houses to the user is not only delivery and settling in a house. In this respect, the container house ev, is the installation which is the dream of many people.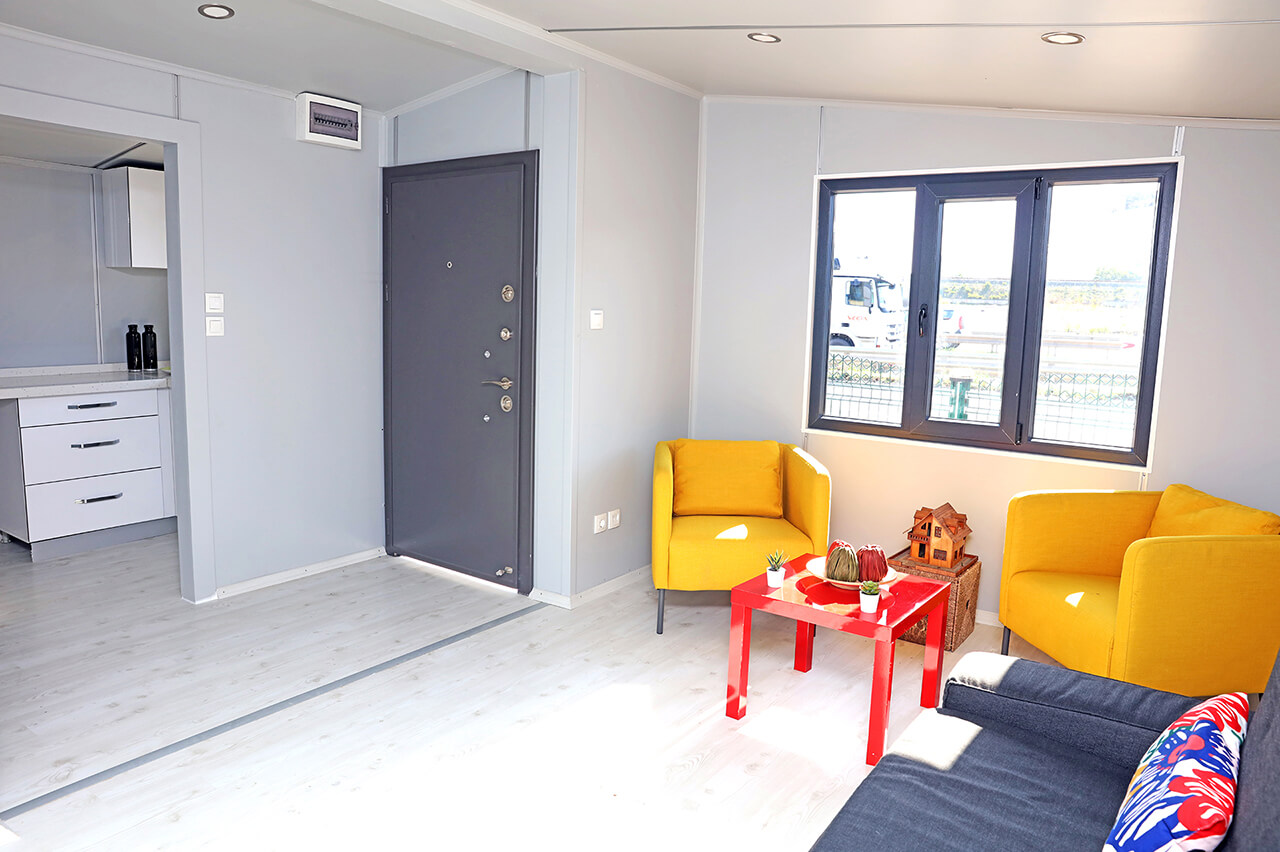 For people who do not want to make concessions from their comfort: Spacious use area
The container houses offers up to 48 square meters of use area if it has passed through a good design process. This also means a sufficient size in order to create independent kitchen, bathroom, living room and other living spaces. Moreover, there is also the opportunity to have a small veranda for people who would like to benefit open area. Hekim Holding Hazır Yapı Grubu, has the power to develop all kinds of solution offers by combining customer needs with company experience.
It is possible to find wide use areas offered by on-site houses with package house . Thanks to durable doors that allow room passages, kitchen and bathroom cabinets, ready-made house also provides all the features found in an ordinary house. In addition to this, a bright interior possibility is also offered to the user. The package house that meets all basic needs; is highly suitable for working and recreational use.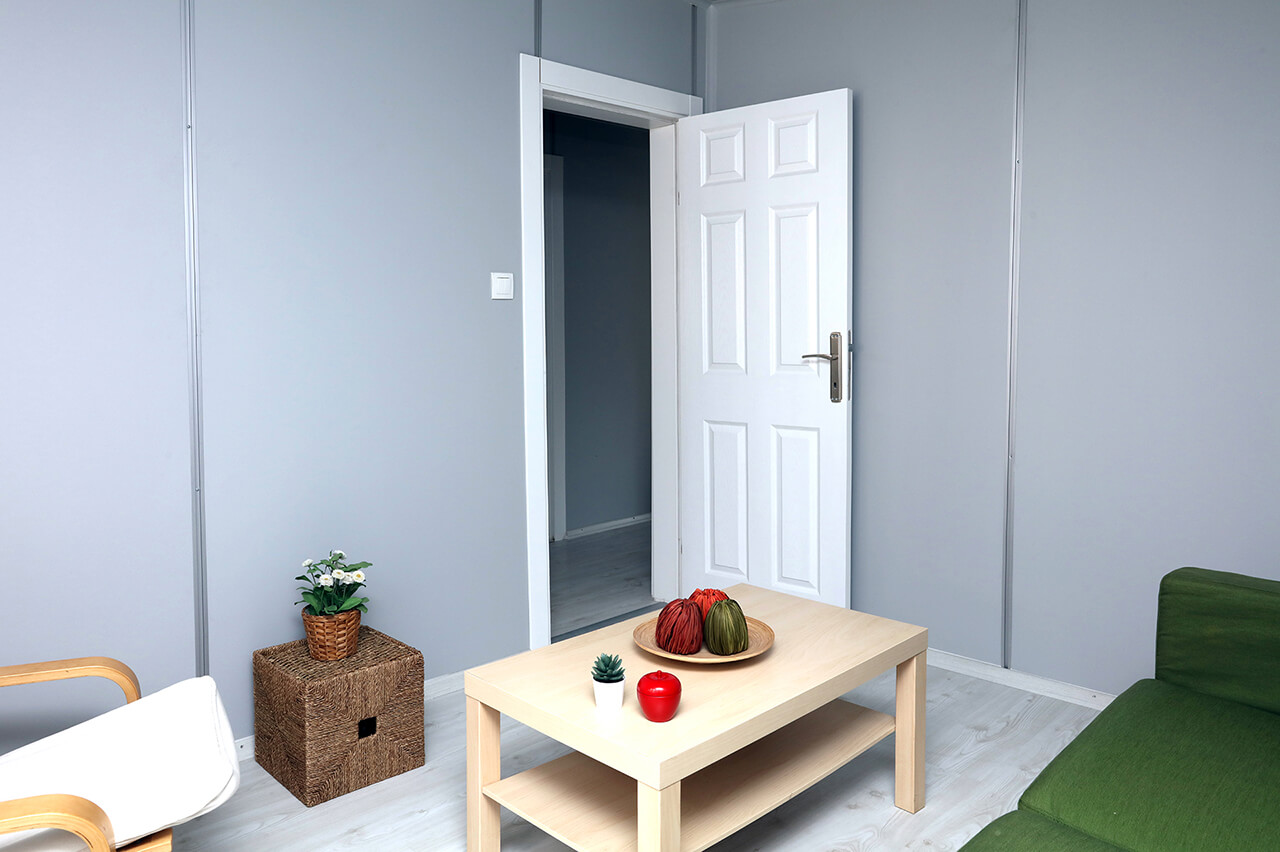 Safe Use Against Disaster Risk
Turkey has a high-risk geography in terms of natural disasters. Accordingly; especially fire and earthquake news are being at the top of the agenda frequently. The package houses are designed by considering all these risks. In this respect, the container house is produced from materials that are much lighter than the on-site houses. Since these materials do not have any connection with the ground, a natural measure against earthquake is also taken.
The prefabricated house designed in terms of both indoor and outdoor is also resistant to fire. In this respect, Hekim Board branded fibercement coating is used on the exterior of the houses.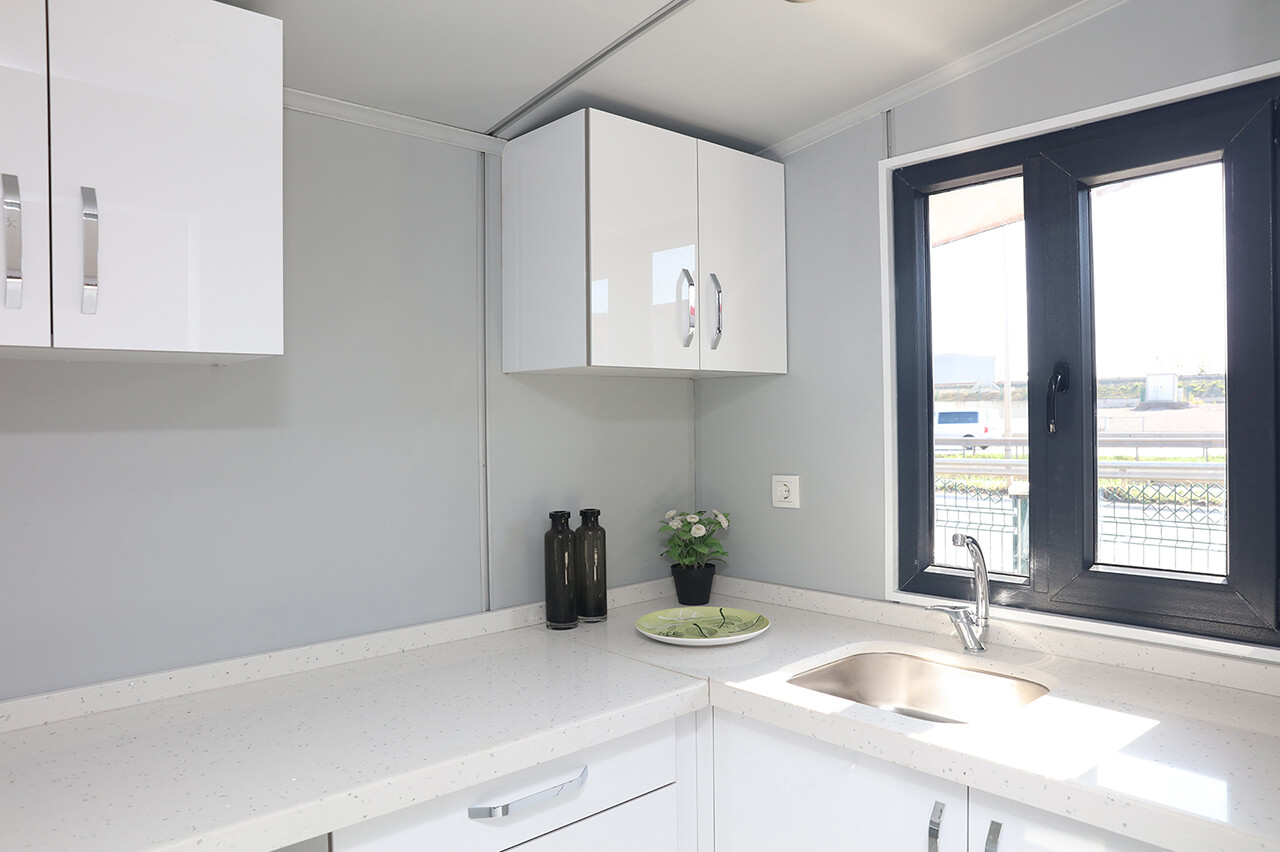 For People Who Do Not Would Like To Become Distant From Modern Life: Infrastructure and installation services
The basic needs such as water and electricity within the scope of infrastructure and installation are acquirable in ready-made house models. In other words, user may easily access the comfort of his / her own house in container house . Thereafter; to watch TV in the living room, cook pleasant meals in the kitchen and spend romantic moments on the veranda become possible.
Reasons to Buy a Ready House
The same-day delivery, modern interior design, measures taken against disaster risk and wide use areas are the main advantages of buying a ready house. Apart from these, buying of prefabricated houses also prevents unexpected expenses. Because, since the houses have already been produced, its price is certain, in cases such as foreign exchange rate increase does not affect the cost of container house. Moreover; package house is a movable structure. In other words, when you are bored or have to move the house, taking the parts of package house to the new land is possible.
The package house model is a new product produced within the structure of Hekim Holding Hazır Yapı Grubu. However, Hekim Holding continues R&D and P&D studies meticulously from starting date of service up to now. The numerous product model has been offered to our country within the structure of the company for many years and the best examples of sustainable work have been shown. A plenty of innovative products especially package houses also will be brought to Turkey by Hekim Holding.