Prefabricated Construction Site Buildings for any place on the world.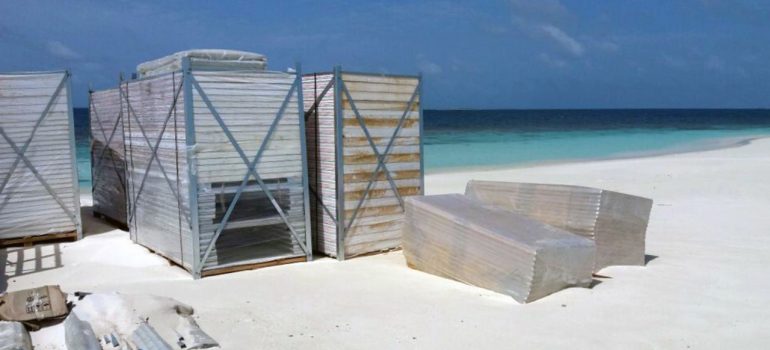 Hekim Holding, which prioritizes the quality and is the pioneer of the sector with its products that are resistant to all kinds of climatic conditions, added Maldives to its projects abroad. Piraziz Dış Ticaret A.Ş., operating in the international sales network of Hekim Holding, was preferred for the construction site buildings of the holiday village project the construction of which have been commenced in Maldives Islands.
Production of workers 'and engineers' dormitories, prefabricated offices, clinics, cafeterias and recreation units to be employed within the scope of this project were successfully completed in their integrated facilities and procurement process was fulfilled. Required structural calculations for the buildings where sandwich panel were used, were carried out by its professional team , by taking the natural environment and climatic condition of the island in the site field into consideration. A production system with base frame was envisaged and it was elevated above the floor on cubes.