Prefabricated Yapı A.Ş. Builds the Structure of the Firsts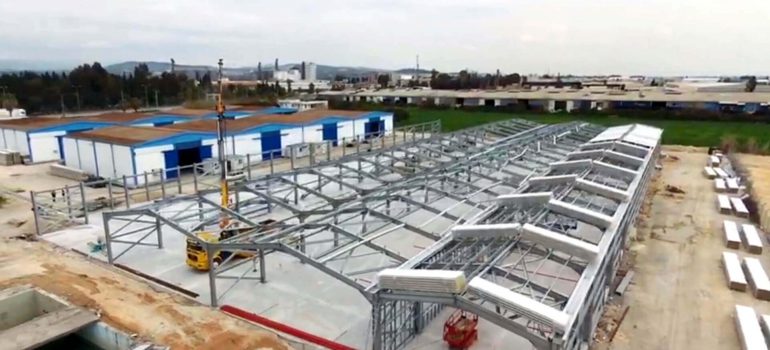 Prefabrik Yapı A.Ş, of hekim Holding Companies constructs the production facility in Mersin for solar panel which is produced with "desert technology" for the first time in Turkey, belonging to Desiba partnership in collaboration between Turkey and Germany.
It is under construction by Prefabrik Yapı A.Ş, using long-lasting, innovative Hekim Profil, with Steelin Lightweight Steel Structure system. Hekim Panel branded rock wool sandwich panels produced by Hekim Yapı A.Ş. for exterior facade cladding and roofing are used
Prefabrik Yapı A.Ş., carries out all technical calculations and designs in its body, with its expert team comprising engineers and architects working in sales, marketing, and R&D departments. In addition to its high-tech production, it continues to offer services in Turkey and in more than 100 countries , with its planning, design, installation, logistics, assembly, disassembly, indoor plumbing, paint and after-sales services and customer-oriented approach.
General Manager of Prefabrik A.Ş., Mustafa Tolunay, stated that weare happy to take place among the brands originated from land of Turkey, informed that they will continue to sign gigantic projects in the international arena together with new technologies.