We Continue Social Responsibility Projects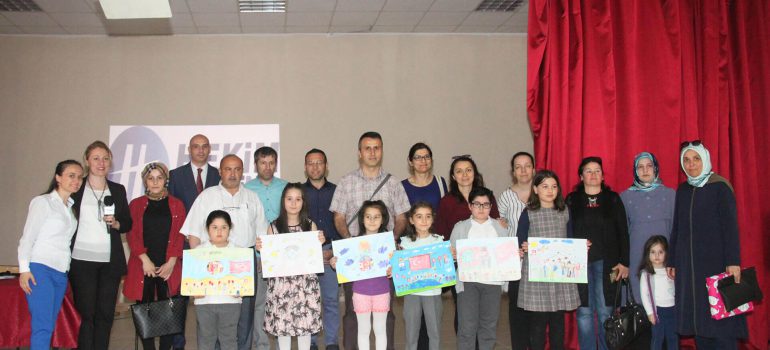 Hekim Holding, which carries on its operations and services through 8 companies and 8 enterprises and 191,000 m2 production area, readymade building promotion area, almost 1000 employees, exports to more than 120 countries in 6 continents, more than 100 dealers inland and abroad, and more than 50,000 references, continues to make children happy.
Ömer Hekim Painting Competition, which was organized as a social responsibility project by Hekim Holding and organized every year traditionally, was held this year among students of Hendek Cumhuriyet Primary School.
The contest that organized under the title 23rd April National Sovereignty and Children's Day third Ömer Hekim Painting Competition, was realized in two categories as first & second grades and third & fourth grades.Competition was done with A3 paper size, free painting style.In both categories, 50 students who passed the preliminary elimination were given a gift of participation, in both categories those who ranked first, second and third place were awarded respectively, bicycle, scooter and educational game sets. In the organization realized, the happiness of children and participating families was worth seeing.
Hekim Holding, attaching importance to social responsibility projects in addition to its commercial activities, thus aiming to contribute to both national economy and society, continues to work to make social responsibility projects sustainable.