https://www.prefabrikyapi.com
Prefabrik Yapı İnş. San. ve Tic. A.Ş.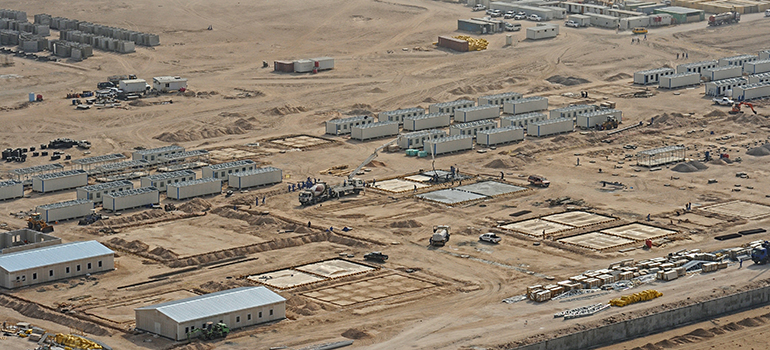 Prefabrik Yapı İnşaat Sanayi ve Ticaret A.S., an affiliated company of Hekim Holding, was founded in 1989 and is among the important corporations in the world in prefabricated building sector with its high quality and innovation.
Prefabrik Yapı A.S. exports close to 100 countries in 6 continents with its capacity, machinery, Professional staff, its own production plants on 160.000 m2 and the technology it develops in the production of light steel building production. It has not abandoned its principals in 25 years and produces high quality prefabricated buildings, containers and steel construction buildings with quality and sustainable business model targets.
It has a superior performance in its field with sales, marketing, production, R&D and P&D investments and based on people-oriented approach. Prefabrik Yapı A.S. is continuing to pffer services in Turkey and overseas with its planning, design, loading, logistigs, assembly, disassembly, installations, paint and after-sales services and customer-oriented approach as well as its high technology production.
We are always aiming to be better with the responsibility and awareness for being a pioneer in the sector and always act in the direction of this approach and understanding. We do not compromise from our quality by offering products and services above the expextations of our customers and business partners. We are growing and developing together.
Product Groups
Prefabricated Buildings
Containers
Site Buildings
Camp Buildings
Cabins
Prefabricated Houses
Steel Buildings
Light Steel Buildings
Ecological Buildings
Multi Storey Light Steel Buildings
Mars Container
Showroom
Zıhlı Güvenlik Kabinleri
Businesses and Brands
Preform
Lifecase
Steelin
Hekim Profil
Capacity
Prefabricated Building & Light Steel Building: 210.000 m2/month
Containers: 6.750 pc./month
Cabin: 8.700 pc./month
Structural Steel: 67.500 m2/month