www.heboyapi.com
Hebo Yapı San. ve Tic. A.Ş.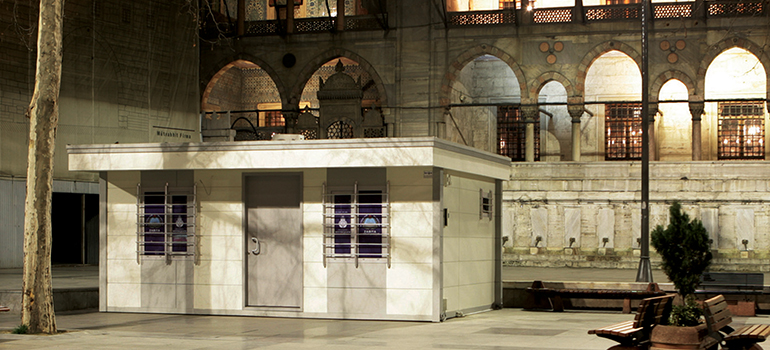 Hebo Yapı Sanayi ve Ticaret A.Ş., one of Hekim Holding companies has established in the year 1996; It has become the leading company in the sector in a short time, with its ever-increasing sales chart, export potential exceeding 50% a year, its farsighted and innovative production line, strong infrastructure, product quality, faithful and professional service approach,
Hebo Yapı A.Ş., manufactures living spaces and urban furniture as requested by the people and institutions in line with its expertise in R&D and P&D fields. It has managed to make difference by facilitating the life with prefabricated construction sites and residential buildings, multi-purpose living containers, security cabinets, sales units, portable shower and toilet combo, changing cabins, dormitories, dining halls, office buildings, warehouses, construction site buildings. In the new urbanism, the satisfaction of contemporary requirements and the use of products in a manner that will contribute to the development of the city was provided.
Hebo Yapı A.Ş., manufactures its products by combining environmentally-friendly raw materials and 21st century technology and blending with the requirements of today's urbanism. With such features, it offers multifunctional solutions even in small spaces, while it offers the products compliant with modern urban texture with exterior siding varieties for their facades.
Hebo Yapı A.Ş carries out its services and activities with its qualified works together with such features obtained using superior quality and the latest technology material, as corrosion resistance, thermal insulation and sound insulation.

Product Groups
Prefabricated Buildings
Containers
Hebo City
Cabins
Steel Buildings
Fields of Activity
Industrial Products
Urban Furniture
Modular Cabins
Capacity
Prefabricated Buildings: 20.000 m²/month
Container: 800 pcs/month
Cabins:1.000 pcs/month
Steel Construction Buildings: 10.000 m²/month