www.hekimboard.com
Hekim Board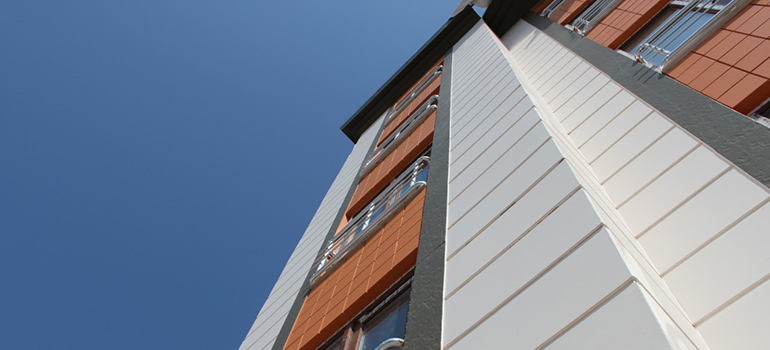 Fiber cement is a term which describes the products generally manufactured in fiber reinforced cement and commonly used in all the countries around the world. Common feature of these plates is having organic or inorganic (or both) fibers in their structures as reinforcement elements and utilization of cement as a bonding member.
Large sized plates that can be used on the interior and exterior sidings of all kinds of buildings are produced under HEKIMBOARD brand. Plates with 12250 mm standard width are produced in two different lengths, 2500 mm and 3000 mm. Production in dimensions between these figures is available other than standard width and length. Plates have various kinds in terms of their place of use (interior or exterior applications) and surface appearance.
Plates separated into two categories as interior and exterior according to their place of use are also produced in various surface appearances. Exterior plates specify plates which will be exposed to atmosphere conditions directly. Although their general formulations are largely identical, some admixtures are added to keep thermal expansion values at the minimum level. The plates produced in this category are referred as A-category plates in TS EN 12467 standard. Interior plates are described as plates not exposed directly to atmosphere conditions. These products described as C category plates in the related standard can be used on the interior sidings, as support material under roofing material and as material under the tile in wet areas or as ceiling covering plates.