https://www.ozgeyapi.com
Özge Yapı San. ve Tic. A.Ş.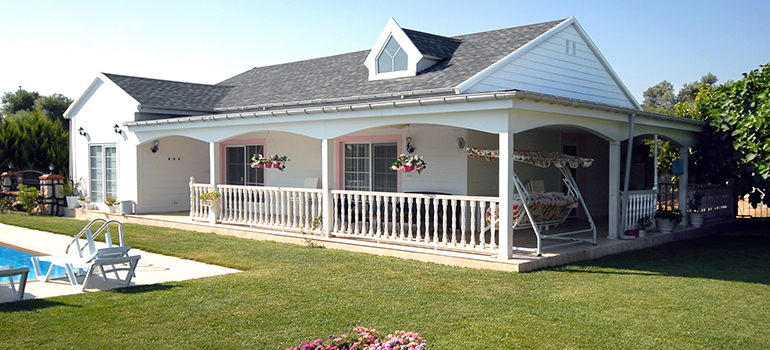 Özge Yapı Sanayi ve Ticaret A.Ş., one of the Hekim Holding companies, was established in 1992, is the leader organization in its sector, which adopts customer-orientation with its prefabricated buildings, ready made houses-residences, steel houses-residences, readymade structure product groups and projects handled in homeland and abroad.
Özge Yapı A.Ş. raises its success chart with its quality-oriented activities at every stages of production and consistent growth understanding. It supports the development with its qualified structure and important projects it provided to its sector. Investments made in technology with R & D and P & D studies, and the trust provided to the customer with its quality and innovative service understanding has always been the priority growth reference.
Another characteristic of Özge Yapı A.Ş. that distinguishes itself in its sector is the fact that it has realized its strong corporate structure and brand image with 100% domestic production with its own equity capital without using any foreign capital.
Özge Yapı A.Ş. has taken part in important international projects in addition to its achievements in Turkey, and proven its brand value in the global arena.
Özge Yapı A.Ş., which is one of the leading companies in its field, following all developments and innovations from yesterday to today, continues its studies uninterruptedly to advance the production system much more forward, and to offer better quality product and service to its customers.
Product Groups
Ready Housing
Villas
Holiday Village Buildings
Bungalow
Steel Homes
Ready Structures
Prefabricated Buildings
Site Buildings
Containers
Cabins
Steel Warehouse and Hangars
Fields of Activity
Readymade structures
Readymade houses
Light gage steel housings
Capacity
Prefabricated Buildings: 60.000 m²/month
Container: 2.100 pcs/month
Steel Construction Buildings: 50.000 m²/month